The Concept of MGI Excellence
Let MGI Excellence together to grow your career
Utilized the advantages of small and medium sized firms, we immediate response to customer demand, we are always with the needs of customers.
We engage in cross-regional integration, finding and wish to develop the services that only we can do. Continuing to enhance the competitiveness of our firm.
MGI Excellence plays a role in the market for position of a comprehensive accounting firm. Maintaining efficiency, certainly, high-quality image is our goal. For each our customers who trusted us, we will do our best, to support their business.
History of MGI Excellence
Reputation of accounting more than 40 years
In July 1963, CPA Jeng Huang Lee established this firm.
The firm was expanded by a joint venture with CPA Charles T. Wang in January 1984; "Lee, Wang & Co., CPAs" was established.
To increase the quality of our service, CPA Roger Wen-Yi Hsieh was invited to join the firm in January 1990 and reorganized as "Excellence & Co., CPAs."
To provide effective international service, the firm applied to eminent international CPA association MGI in September 1993 and become a formal member of the organization.
Director Introduction
Managing Partner's Profile: Wen-Yi Hsieh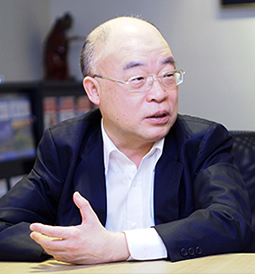 National Taiwan University Department of Commerce.
Baker University Bachelor of Science in Management.
Shanghai Fudan University, EMBA.
Junior and Senior Civil Service Examination Tax Administration.
Senior Professional and Technical Examinations for Certified Public Accountants.
Examinations for Chinese Certified Public Accountants.
Ministry of Finance The 1984 Academy of International Taxation, graduated, Keelung City revenue Service Tax Collector.
Taipei Certified Public Accountants Association Accounting and Auditing Committee vice chairman.
Republic of China Institute of Certified Public Accountants Lecturer.
Taipei South Rotary Club 2004~2005 36th President.
MGI Excellence Co., Ltd. Director.
MGI Excellence Co., CPAs Managing CPA.
Network of MGI
Our global accounting network, your local contact in the world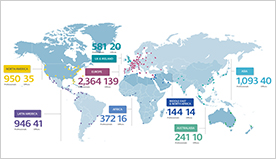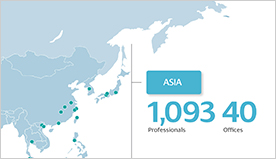 MGI Excellence & Co., CPAs. is a member of MGI Worldwide, a Top 20 international accounting network of independent audit, tax and accounting association, which brings together the expertise of 6,000 professionals in over 300 locations around the world. Our membership enables us to keep abreast of important new developments, while providing a seamless international service to any of our clients looking for support abroad.
Through MGI Worldwide, our firm benefits from connections with people we get to know and trust in all corners of the globe. We can help you and your operations with a quick phone call to one of our colleagues or a complete service offering – whatever you need to make your international business a success.
MGI Worldwide is a quality controlled network and, like all member firms, we are subject to review of our quality assurance systems and procedures against international standards.
For more information on MGI Worldwide visit